I never set out to explore our world to the extent I have over the last twenty years. It just sort of happened, and now I go with gusto. I had no idea Taste of Travel would be part of my future. Throughout all of my travels the most important experiences were learning about other cultures, which includes food, seeing cities, villages, and nature as I travel about this wonderful place we call Earth.
Wherever I go I seek the best deals, food and adventure possible. My plan is to share all this with you, my readers, to help you enhance your vacations following in my footsteps. I look for the best in lodging whether it's high-end or budget, and the same for food. For example; in New Zealand on one trip we stayed in the Creekside camper van park's hotel in Queenstown for $26 per night and the next night at Matakauri Lodge in Glenorchy at $750 and loved both.
As a trained chef I have a discriminating palate when it comes to food and wine. The good news is it doesn't have to be pricey to make it into my blog. In France I have found great food at little rotisserie shops for under $10 and had amazing meals at places like Stella Maris in the Champs de Elysee at over $250 per person. In Montreal I found excellent food for under $9 at a Portuguese grill and over-the-top Haute Cuisine at Bistro Duo D.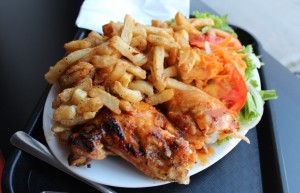 Now that I'm a full-time freelance travel/food writer you will find more in depth experiences here at Taste of Travel more than at www.FastandFuriousCook.com, my previous blog effort. There I touched on a few destinations and trips from my travels. Join me here 3-4 times per month for travels with a foodie flair while I travel the U.S. and afar raising the bar.